From heels to brogues, sandals to work boots, we bring you our top 40 British-made shoe brands.
We've compiled the ultimate list of British-made shoe brands, including everything from baby shoes to work boots, occasion heals to casual trainers.
This was a tricky list to compile as there are many brands who give the impression they are UK made but on further investigation are not really. This lovely bunch all make either all of their shoes in the UK or feature a Made in the UK collection, which are of course the ones we are focusing on.
This collection of British-made shoe brands is work in progress, so we would love your comments on any others that you think should be added to the list!
Cody & Co is the new British shoe brand for the discerning gentleman. They combine a wealth of experience in the footwear industry to hand make shoes for the informed modern man. By drawing inspiration from both Britain and the Continent, their deconstructed, progressive designs break with tradition and signal a fresh, fluid, and sustainability-driven era.
The Joseph Azagury collection of women's footwear is recognised as one of the UK 's leading footwear brands. His exquisite designs are hand made in London, using the finest quality materials.
Celtic & Co are the original manufacturers of the sheepskin boot – before a well-know brand from down-under started making them! Made in Somerset, the home of sheepskin manufacturing.
The Woodford family have been hand making quality boots and shoes since 1908. Over the years their factory has become world renowned for comfort and craftsmanship with a large proportion of our production now exported worldwide. Using only the finest materials, all sourced from local leather merchants, they design, develop, and hand-make their shoes to the high standards set by both Northampton town's forefathers and the Woodford family.
Deeasjer's bespoke luxury shoes are hand-made in London, designed with passion and are unique to you. Deeasjer's shoes are tailor-made to match your personality.
Sanders & Sanders Ltd. (or Sander Bros. as it was first named) was established in 1873 by Brothers William and Thomas Sanders of Rushden, Northamptonshire.
18 Hour Heels. Luxury handcrafted leather shoes and accessories, made in England. Supporting women around the world via Global Giving.
Designer shoe brand Yull offer a fantastic range of ladies shoes and boots for any occasion. Hand made in Britain.
Crockett & Jones, makers of English men's and women's handmade shoes & footwear, was founded in 1879 in Northampton, specialising in the manufacture of Goodyear welted footwear.
Peacock hues, vertiginous heels, exotic materials and arresting silhouettes…. to own a Marion Ayonote couture creation is to step into a world of sophistication and exquisite attention to detail.
Since 1961 Norman Walsh UK have been making Performance, Casual, Fell Running, footwear.
British Shoemakers since 1881 situated in Wollaston, Northamptonshire the heart and sole of England's shoe industry.
Tricker's boots and shoes for Men combine traditional durability, practicality and sturdiness with a degree of understated elegance.
Freed of London is the world's leading designer and manufacturer of professional dance shoes. With an extensive history dating back to 1929, Freed of London shoes are hand crafted in the UK and today the Freed of London portfolio includes dance apparel, bridal and fashion collections.
The popular trainer brand have a great range of Made in the UK trainers, including these orange leather ones!
Hand made shoes for little people. Made in England with love.
Alfred Sargent shoes have been synonymous with quality English shoemaking since 1899, working out of the same premises in Rushden, Northamptonshire, in the heart of the world renowned English shoemaking region.
Church's original footwear is a leading brand in elegance and an iconic British brand. Starting out in Northampton, with two Royal visits over the years and a wealth of history, the brand remains a sought after and popular choice of British shoe.
Chapter 2 shoes was created by Fay after the birth of her second child. All of their shoes are crafted by hand in their own workshop in the English countryside by Fay's husband Tom.
Amy & Ivor is a small British brand handcrafting baby and toddler moccasins. Handmade in England and seriously cute!
The world famous Gina shoe is loved by women and celebrities across the globe. The brand started in 1954 and still manufactures their beautiful shoes in London.
Vevian shoes are handmade in the UK using the softest leather. They are designed to be memorable shoes that you will treasure long after your child has out grown them.
Handcrafted pre-walking baby shoes made with love in England.
Mudlark & Co were born within the Borough of Tower Hamlets, one of the original Mudlarking districts of London. Mudlark is the name given to a person that searches for objects along the foreshore of the River Thames. They are a family run firm making beautifully crafted leather sandals, all of the components that go into making them are sourced in the UK.
Carréducker are passionate about craftsmanship, design and style. Their shoes are imbued with these qualities, whether they are bespoke or ready-to-wear. Their workshops are both in Central London – at Gieves & Hawkes on Savile Row, Mayfair and Cockpit Arts, in Bloomsbury.
John Rushton is an independent retailer specialising in men's high quality  leather footwear. John Rushton's own brand features classic and traditional styles with John Rushton's personal design and colour treatments.
Founded in 1866 by William Green in Northamptonshire, Grenson celebrated their 100th anniversary last year and the brand goes from strength to strength.
As well as designing his own brand, Tim Little, Tim is also the Owner and Creative Director of Grenson. Tim Little make all of their Goodyear Welted shoes here in England, although they go further afield to Florence for some of their other styles.
Luxury English Sneakers – Handcrafted in Britain.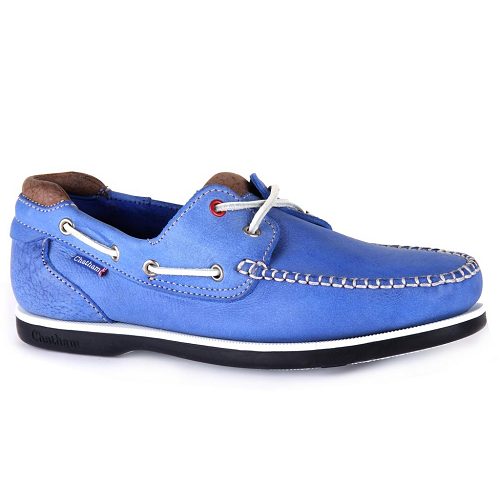 Chatham have a well established pedigree in footwear and their new Made In Britain collection represents the best of British design and manufacturing. The shoes are UK Made in their Exeter Factory.
William Lennon & Co. are England's last working boot maker.
Edward Green established his shoemaking workshop in Northampton in 1890. His name soon became synonymous with the finest English Goodyear welted footwear.
Manufacturer of English bench-made leather cycling shoes.
Loake classic English shoemakers since 1880. Popular styles include brogues, oxfords, moccasins.