Listen to this episode of the Make it British Podcast (12:28)
When you have a product-based business and you're working with manufacturers, it's important to have a plan in place.
There's no better time to do this than at the start of a new year.
In this episode, I give you tips on how to plan for 2022 and why you need to when you're working with manufacturers!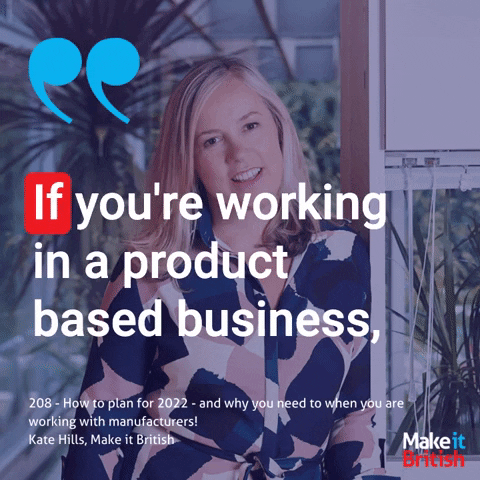 Discover:
[03:22]

Why having a manufacturing plan for 2022 in place is beneficial to both you and your suppliers



[07:27] How you can start planning for the year ahead by setting goals



[09:27] Why you should constantly review your plan to make room for the unexpected!
We're currently taking applications for Manufacturing Made Easy, our coaching programme for businesses that make in the UK.
Simply apply here – it takes less than 2 minutes!