Kate Hills shines the light on British brands and manufacturers, and goes behind the scenes of their businesses. With tips, hints and tricks to help you manufacture in the UK and buy British.

New episodes every Tuesday and Friday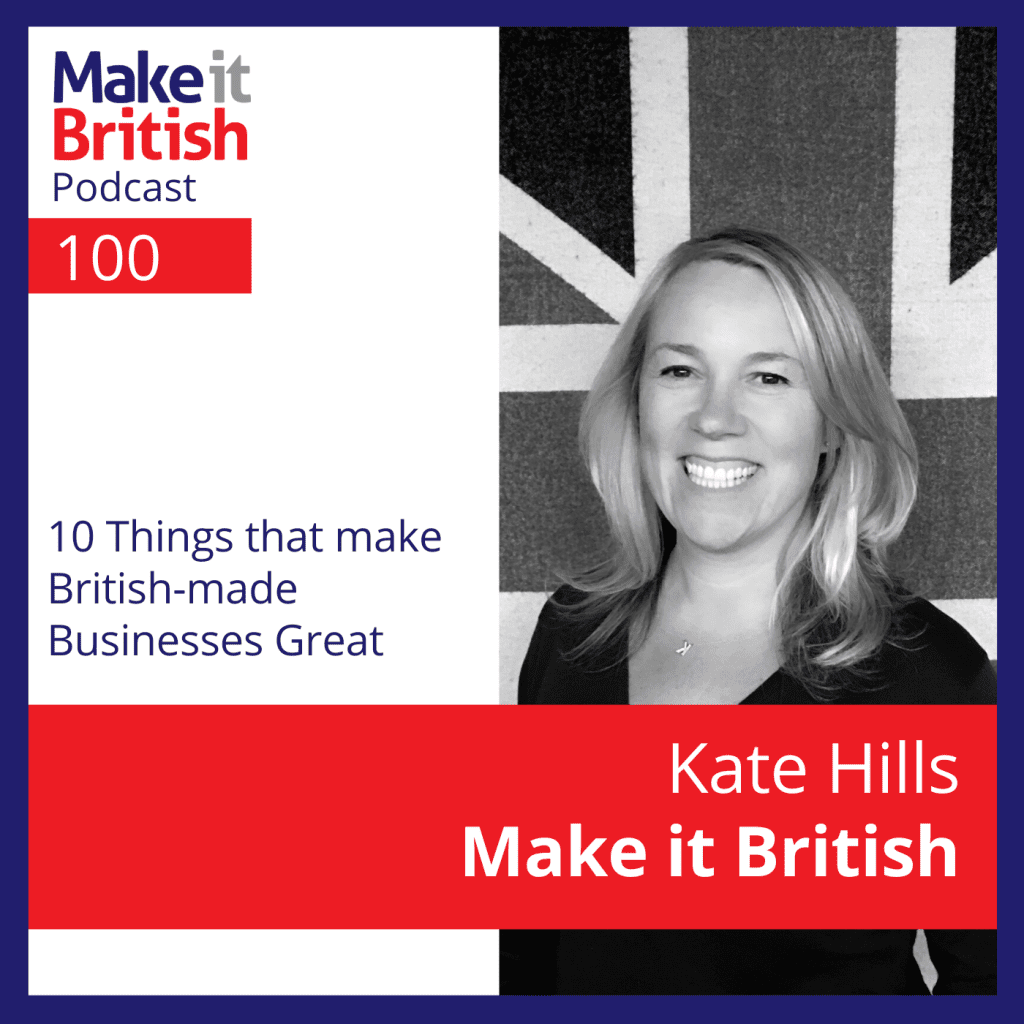 In this episode I look back over the first 100 episodes of this show to find out what makes British-made businesses great. There…
Looking For A Manufacturer?
The Make it British UK Manufacturer & Supplier Guide contains the contact details of hundreds of hand-picked UK manufacturers and suppliers.