UK manufacturing in the news this week: Burberry announces plans for Leeds factory, statistics show UK manufacturing increase, management buyout at Robert Mackie, Ebac begin UK washing machine production and more…
The Telegraph
Big news this week for UK garment manufacturing, when Burberry CEO Christopher Bailey announced that the company would open a new factory in Leeds by 2018. The factory will combine the manufacturing of its raincoats with the weaving of the cloth for the coats, and create 1000 new jobs in the industry.
Christopher Bailey, chief creative and chief executive of the luxury brand, announced that the business would be injecting an initial £50m investment into the new site near the HS2 route in the area.

"It's incredibly important that the heritage trench coat is manufactured in Britain," Mr Bailey said. "This plot of land means we can remain loyal to our Yorkshire heritage and textile industry in the heart of England and keeps a British icon on British soil.

"In a world that is changing and technology forever changing it is important to foster the timeless skills and quality which is becoming more and more important."
---
Herald Scotland
Knitted accessories manufacturer Robert Mackie of Scotland, who exhibited at our Meet the Manufacturer event this year, has been bought out by its management team.
Robert Mackie of Scotland, formed in 1845, is best known for making Scottish bonnets such as Balmorals and Glengarries for military regiments, bands and clan associations.

The deal was backed by a six-figure sum provided by UK Steel Enterprise, the Tata Steel business support subsidiary. Others involved included Barclays, accountancy firm IDS & Co and law firm Morisons.

Robert Mackie operates from a 25,000 square feet factory in Stewarton, Ayrshire, where it employs 60 people and distributes its products around the world.
---
Startups.co.uk
An interview with Julie Deane about the founding of The Cambridge Satchel Company, and what being self-employed means to her.
Launched with £600 in savings with her mother Freda Thomas, Deane has taken her once home-based satchel business – started as a route to finance her children going to private school – to revenues of over £13m with global sales and a roster of celebrity fans including Taylor Swift and Alexa Chung.
---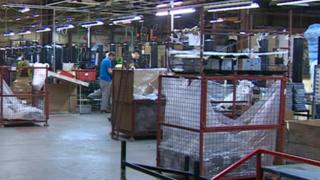 BBC News
Consumers will now be able to buy washing machines made in Britain, as Ebac begins production of the appliance in County Durham.
Ebac in Newton Aycliffe expects to make up to 300,000 washing machines a year once it is fully operational.

The family-run company, which also makes dehumidifiers and water coolers, was awarded from the government's Regional Growth Fund for the project.

Currently, the three million washing machines purchased annually in the UK come from overseas.
---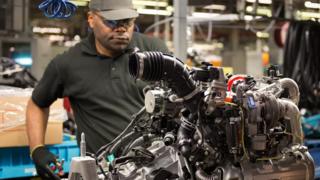 BBC News
The latest report from the Office of National Statistics shows a rise in UK manufacturing.
UK manufacturing output rose by 0.8% in September, according to official figures, the biggest monthly increase since April 2014.

The latest ONS figures show that industrial production rose by 0.2% in the July-to-September period, slightly below initial estimates of 0.3%, while manufacturing output fell by 0.4%.
---
The Spectator
Interesting opinion piece in The Spectator about manufacturing apprenticeships, with the subtitle 'One day parents will boast of a child winning a BAE apprenticeship instead of a place at Oxbridge'.
One important element of Osborne's March of the Makers was the encouragement of apprenticeships. They were once on the verge of extinction as the Major and Blair governments obsessed instead with getting people to university, regardless of how well-matched courses were to job opportunities. But apprenticeships are now very much back in vogue. What suits manufacturing is the combination of university and a commercial environment. Sheffield University, for example, has a tie-in with Boeing, which has apprentices manufacturing parts for planes while they study.
---
Want an update about UK manufacturing in your inbox every Monday? Just sign up here for notifications.