Champions of UK manufacturing recognised in Queen's New Year Honours
Cambridge Satchel Founder Julie Deane, shirtmaker Emma Willis, and ceramicist Paul Cummins, are amongst those given the Queen's Honours
Manufacturing in the UK does not come without its challenges. There are so few skilled workers left in Britain that it can be very difficult for a growing company to find the capacity that it needs to produce ever-increasing orders. So when demand for Julie Dean's Cambridge Satchel bags grew to a turnover of £13m in just seven years, she could easily have given up on trying to make her leathergoods in Britain and gone overseas to produce them instead.
But despite a few set-backs, including an incident when a previous factory allegedly produced copy-cat designs using her leather, Julie did not let his deter her determination to keep her brand British. Instead, she set about opening not one, but two factories in Leicester to make her bags. Her company now employs over 100 people in the UK, and so the announcement today that she will be honoured with an OBE from the Queen, is a great recognition of the work that she has done to support British manufacturing.
Another business founder helping to create skilled manufacturing workers in the UK, and recognised in this year's honours list is Emma Willis. Emma founded her Jermyn Street based shirt brand in 1987 and makes all of her shirts in England. Like Julie, when Emma was unable to find enough capacity at the manufacturers to make all of her shirts, she decided to open her own factory in a beautiful Georgian town house in Gloucestershire. She has recently set up an apprenticeship scheme to train up young people in the fine art of shirt-making, and receives a very well deserved MBE this year from the Queen.
Outside of fashion, an MBE also went to Paul Cummins, the ceramicist who created the stunning poppies at the Tower Of London which represented those that died in the First World War. Each one of the 888,246 poppies was manufactured in Derby, and Paul even lost a finger in an accident with an industrial roller whilst making them! There is a great video of the poppies being made, which you can see here.
Brompton Bicycles boss Will Butler-Adams was also recognised for his services to UK manufacturing. Over 40,000 of the iconic Brompton foldaway bikes are made at its London factory every year, and engineer Will has been instrumental in promoting Brompton as a British-made brand. Well done Will!
Did you spot anyone else in the Queen's New Year Honours list who manufactures in the UK?
Do you think that more British manufacturers should be recognised in the Queen's honours for the work that they do in keeping precious manufacturing skills in the UK? If so, please let us know in the comments below.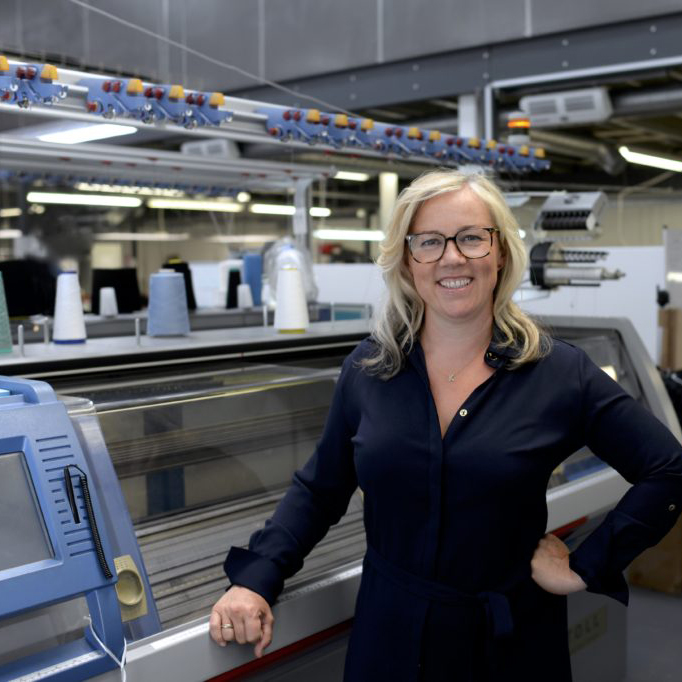 Hello, I'm Kate Hills
I've been passionate about UK manufacturing ever since I had my own recycled clothing company and micro-factory in the early '90s! After 20 years as a designer and buyer developing products all over the world, I launched Make it British to support creative small businesses that want to make sustainably and locally.
Over the last ten years, I've helped 1,000s of businesses to work with UK manufacturers. Now it's your turn!