Member News: Moose & Co announced as 2022 finalists for multiple awards
Traditional Welsh woven gifts brand Moose & Co announce multiple award nominations for their business and products
Born out of their love of making, Moose & Co was founded by Craig and Jon in 2018. They are a family-run business specialising in the use of traditional Welsh woven fabrics and patterns.
Since then, they have continued to introduce new fabrics with their main focus on a Welsh Tapestry made and printed especially for them on a cotton & linen blend. They now also have a wide selection of Welsh, Scottish & Irish Tartan which are used on their personalized Cushions, Dog Collars & Dog Leads.
From contemporary gifts such as bags, kitchenware and hot water bottle covers, to luxury wool cushions, lampshades and throws, Moose & Co offer their customers lots of options for every recipient or celebration.
Just in time for the new year, Moose & Co are proud to announce that they have been chosen as finalists for 4 categories by the Business Growth South Wales. The awards aim to identify and celebrate the pioneers and the creativity of business bringing together entrepreneurs, decision-makers and influencers shaping the business community in South Wales.
The business was chosen as a finalist for Welsh in Business, Innovation, Brand Impact and Entrepreneur of the Year.
It is also with great pride that the brand announced that their Welsh Tapestry Print Hot Water Bottles has been chosen as a nominee for the Gift of the Year award 2022.
'It has been a difficult two years for all businesses across the UK and we are so grateful and exited about this opportunity to showcase traditional Welsh tapestry designs at these prestigous awards.

Craig Baker, co-founder of Moose & Co
To celebrate their nominations, Moose & Co have come up with some new designs which showcase a twist on a traditional Welsh tapestry design along with a Welsh & Scandinavian twist pattern which is unique to their business which you can buy here.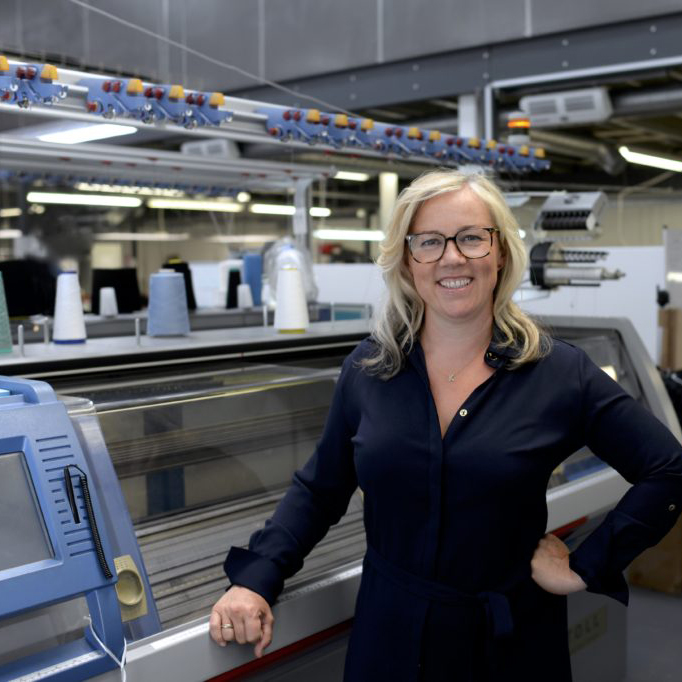 Hello, I'm Kate Hills
I've been passionate about UK manufacturing ever since I had my own recycled clothing company and micro-factory in the early '90s! After 20 years as a designer and buyer developing products all over the world, I launched Make it British to support creative small businesses that want to make sustainably and locally.
Over the last ten years, I've helped 1,000s of businesses to work with UK manufacturers. Now it's your turn!