Member News: Joseph Azagury release their limited edition shoe for Wimbledon 2021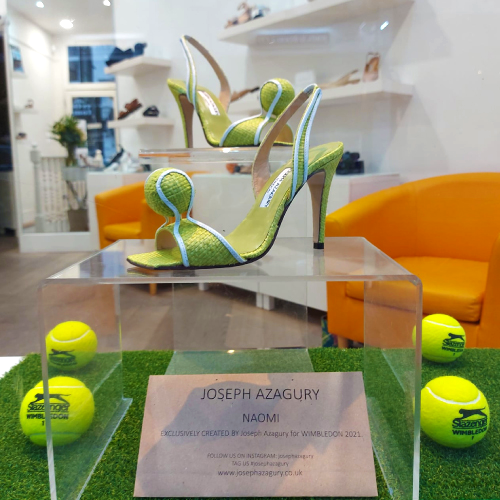 Leading British footwear brand Joseph Azagury unveils their limited edition shoe design to celebrate the Wimbledon tennis championship.
Being the home of both the tennis tournament and Joseph Azagury's atelier, Wimbledon attracts more than 30,000 people to the British town every year.
When Joseph opened his new boutique in Wimbledon Village in June 2015, he did not realise the incredible impact the Wimbledon Championships had on the Village. It inspired him the following year to create a women's shoe to celebrate the sporting event.
The Wimbledon shoe proved to be very popular, gaining approval from fans and tennis stars alike including Judy Murray. So, Joseph decided to create a limited edition shoe for the tennis championship each year.
This year's style, named 'Naomi', is a raffia and leather slingback on a 10cm heel with tennis ball detail.

These limited edition designs are always made to order and hand made in London by Atelier Joseph Azagury.
I was inspired this year by the movement of the ball bouncing off the grass for our 2021 Special Edition shoe "Naomi "for the Wimbledon Championships.

Joseph Azagury, founder
If you'd like to own a piece of history, you can purchase a pair of 'Naomi' shoes for yourself for £385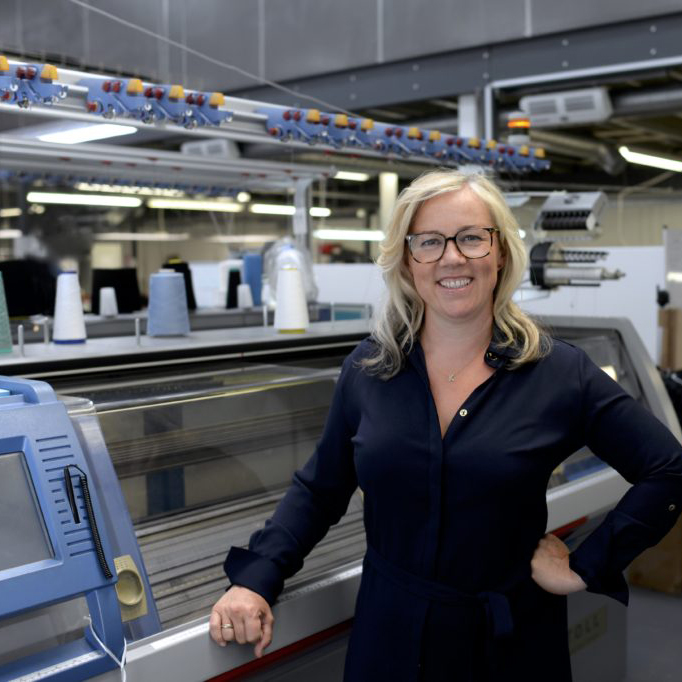 Hello, I'm Kate Hills
I've been passionate about UK manufacturing ever since I had my own recycled clothing company and micro-factory in the early '90s! After 20 years as a designer and buyer developing products all over the world, I launched Make it British to support creative small businesses that want to make sustainably and locally.
Over the last ten years, I've helped 1,000s of businesses to work with UK manufacturers. Now it's your turn!