Member Masterclass: Production quality control – what is it and how to make it more efficient?
With Nailya Belkacemi, director of UK clothing manufacturer Plus Samples
About this masterclass
With over two decades in the fashion industry, fulfilling various technical roles, Nailya Belkacemi, director of Plus Samples, has seen it all.

In this masterclass, Nailya will help you to understand quality and how to meet your customer's needs.
She will be covering:
The tools and strategies you can use to manage quality at work
What are lean practices and the six sigma
How to leave a long-lasting impression and improve your customer retention
Who is Nailya Belkacemi
Nailya entered the fashion industry in her twenties. Now, over two decades later, she is still passionate about production, product development and workflow management.

She believes that educating fashion designers and helping them to create lean workflows and systematic approaches to the manufacturing process is vital to the success of any fashion brand. She tirelessly mentors and trains startup brands alongside providing production facilities.
About Plus Samples
Plus Samples are a well-established, high-quality London based clothing manufacturer and sampling studio, providing a one-stop solution for all your garment development requirements. They work with top-end fashion designers and retailers on garment sampling, grading and production.

Over these years, the company has provided services to many household fashion brands and showcased its work on the most prestigious catwalk shows worldwide.
Want access to this masterclass?
When you join you will get access to recordings of all available masterclasses on the Make it British website.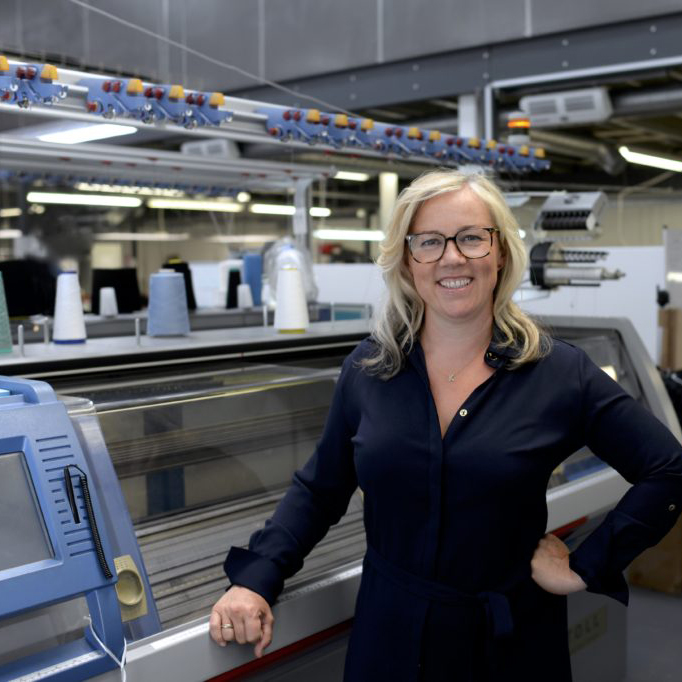 Hello, I'm Kate Hills
I've been passionate about UK manufacturing ever since I had my own recycled clothing company and micro-factory in the early '90s! After 20 years as a designer and buyer developing products all over the world, I launched Make it British to support creative small businesses that want to make sustainably and locally.
Over the last ten years, I've helped 1,000s of businesses to work with UK manufacturers. Now it's your turn!