How the Government's industrial strategy could help UK manufacturers
I was invited on BBC's Victoria Derbyshire show today to talk about the announcement of the Government's green paper on its industrial strategy
Firstly, anything that brings UK manufacturing to the forefront can only be a good thing. So we're definitely moving in the right direction. But what are the big things that the Government needs to address in this industrial strategy in order to make British manufacturing great again?
Skills & training
One of the biggest things that needs serious funding behind it is the lack of skilled staff in many manufacturing sectors.
One of the biggest problems facing the UK manufacturing industry is the fact many sectors currently look to Europe for the staff that have the skills – and that may not be so easy after Brexit. We'll need to invest in training and make sure that the funding goes directly to those that need it – not just on creating courses that aren't relevant.
Attracting young people into manufacturing
We need to make manufacturing sexy again to attract young people into the industry. The next generation will be the factory managers of the future. But unless we can convince them that it is better to work in manufacturing than in an office or a shop we'll have no chance. And that education needs to start at school and with the parents.
I also think that a reality TV show involving manufacturing wouldn't be a bad thing…but that's not one for the Government!

Manufacturing is not just in the North
Yes the Industrial Revolution started in the North, and there are some fantastic manufacturing plants in the top half of the country. But there are also some great factories and makers in the South too. The high-end fashion manufacturing sector, which supplies the majority of London Fashion Week, is predominantly based in London. These companies have different challenges to those in the North, such as rising rent and rates, and they shouldn't be forgotten about because they don't make up part of the 'Northern Powerhouse'.
Fair trade deals with overseas suppliers
Let's not forget that a vast proportion of the raw materials that our manufacturers use are imported.
There are very few products that can count themselves as 100% British.
Good negotiations with our overseas suppliers needs to be top of the Government's Brexit strategy in order that industry here can thrive.

It's not just about the shiny boys toys
All too often when there is talk of industry with the Government they talk about cars and planes. But manufacturing has a softer side too. The UK textile industry exported over £8bn worth of product last year. Yet because it is made up of 1000s of micro businesses employing 10 people or less, it doesn't get on the Government's radar. Let's hope there is a place for it in their industrial strategy.
You can see the full green paper on the Government's industrial strategy here.
Free resources to download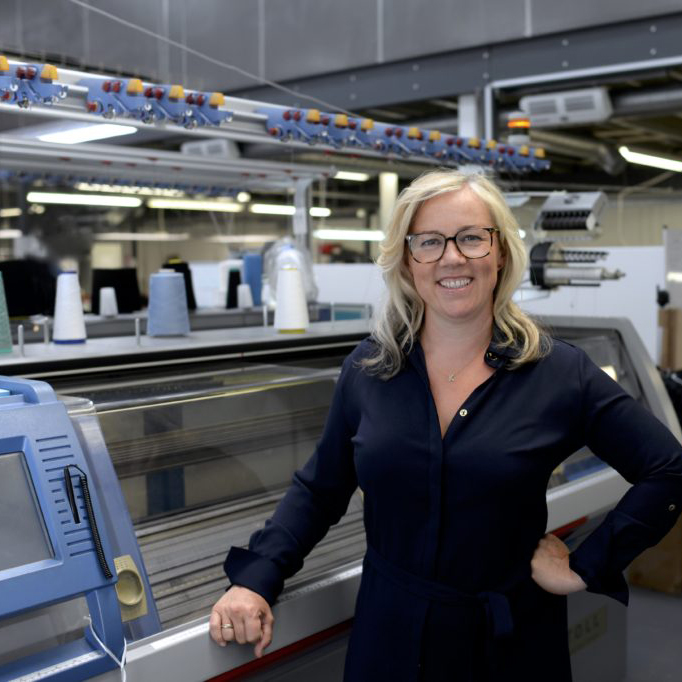 Hello, I'm Kate Hills
I've been passionate about UK manufacturing ever since I had my own recycled clothing company and micro-factory in the early '90s! After 20 years as a designer and buyer developing products all over the world, I launched Make it British to support creative small businesses that want to make sustainably and locally.
Over the last ten years, I've helped 1,000s of businesses to work with UK manufacturers. Now it's your turn!