British bag designer: Esther Porter
Last week I had a chance to catch up with British bag designer Esther Porter. Definitely a name to watch, and all of her bags are made in England too.
Can you tell me a bit more about yourself and why you set up your company?
I had been working for some years in wildlife conservation but I yearned to do something a bit more creative. I became interested in leather craft, and learned how to design, pattern cut and construct a bag at the London College of Fashion. I started making bags from second hand leather clothing about 3 years ago and then set up the Esther Porter label earlier this year.
How would you describe the products that you make?
Esther Porter bags are simple, functional takes on classic British bag shapes with traditional leather-craft detailing, such as woven leather thonging and embossing. There is also a more masculine, sporty range that is made from reclaimed tents.  The tents are abandoned at music festivals – I recently got a lot from Knebworth.  I take the damaged ones, wash them and turn them into bags.
In which part of Britain are you based?
I was brought up in Edinburgh, but moved to London three and a half years ago and now live and work in East London which is where most of my suppliers and leather production units are.
Why did you decide to manufacture in Britain?
To help support the UK manufacturing industry and to be close to my manufacturer (it's only a bike ride away from my studio). I can drop in at anytime and see how things are going and I'm fully aware of the working conditions, something not so easy to determine when production is abroad. Being close to the manufacturers is so important when starting out in business. You get to understand how they produce and can build that into your designs to save wastage of materials and make it simpler to manufacturer.
Who makes your products?
I make all of my own samples and patterns, and I also cut the leather for the bags myself. They are then stitched and finished by a small leathercraft workshop in North London that only employs 5 people. It's perfect for my small production runs.
Where do you source your raw materials from?
The leather is all from Germany and Italy. I use only chrome-free leather, meaning that it's tanned in the old fashioned way using vegetable tanning agents.
I have sourced some Scottish deerskin from one of only a handful of tanneries left in the UK, but the colours and finishes are limited and they still use chrome.  It's finding a happy medium. The deerskin is chrome-tanned, which is not so good for the environment, but the red deer that the skins come from are culled because they eat tree saplings which is causing decimation of the forests in Scotland.
Although the cotton fabric that I use is from abroad it is waxed by the British Millerain Company because I appreciate its heritage.
What has been the hardest part of getting your bags made in Britain?
Sourcing manufacturers has been difficult, most don't have websites and are hidden away so that it's only through word of mouth that you get to hear of them.
And what has been the best part?
I love making and designing things and also really enjoy the other parts of running a small fashion label such as photoshoots, social networking, meeting buyers and working with my British bag manufacturers.
You can see the full Esther Porter range at www.estherporter.co.uk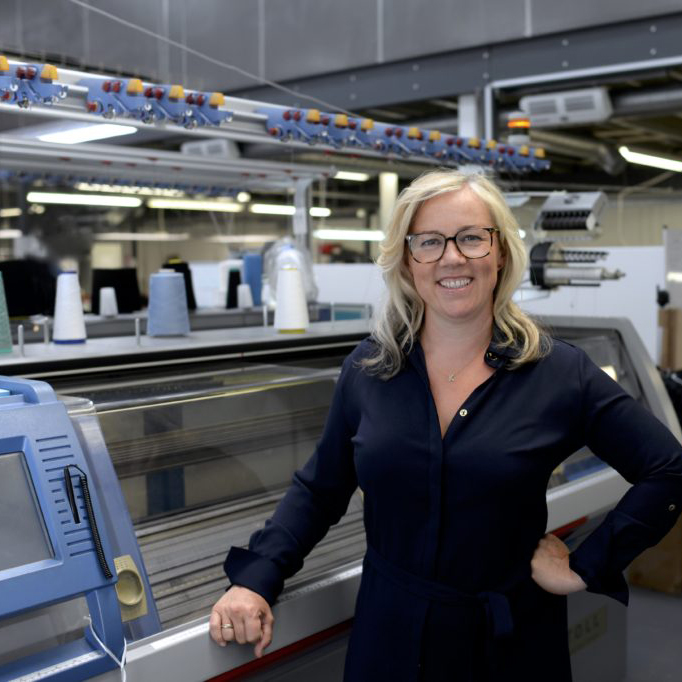 Hello, I'm Kate Hills
I've been passionate about UK manufacturing ever since I had my own recycled clothing company and micro-factory in the early '90s! After 20 years as a designer and buyer developing products all over the world, I launched Make it British to support creative small businesses that want to make sustainably and locally.
Over the last ten years, I've helped 1,000s of businesses to work with UK manufacturers. Now it's your turn!