Poppy Valentine's bespoke clothes and bags
I have a particular soft spot for the British brand Poppy Valentine, who make clothes and accessories from vintage fabrics from a room above their shop in Norwich.
Partially because I love all things vintage, and have a huge collection of vintage dresses that I have been collecting over the years, but mainly because in the early Nineties I had a business called Catweasle Recycled Clothing that also made clothes out of vintage fabrics. I even see some of the same fabrics that we used crop up on the Poppy Valentine site.
Whilst making bespoke clothes and bags from vintage fabrics means that each piece is custom made and one of a kind, it can create a nightmare for production. Each piece of fabric has to be laundered, checked for flaws and cut individually, and if a print design is popular it's unlikely that it can be repeated unless you stumble across the same pair of curtains again.
This type of custom made product could only really be manufactured in the UK, where a close eye can be kept on production, and Poppy Valentine are very keen to support UK manufacturing and only sell products made in the UK. To that end, they choose to only sell British-made brands in their store.
If you're in Norwich, visit Poppy Valentine at 11 Royal Arcade, Norwich NR2 1NQ or order from their website online.
Update : As well as retailing through their own website and store, Poppy Valentine now also wholesale their fabulous vintage inspired dresses to select retailers. Want to get some British-made dresses into your shop? Call Claire Read on 01603 928802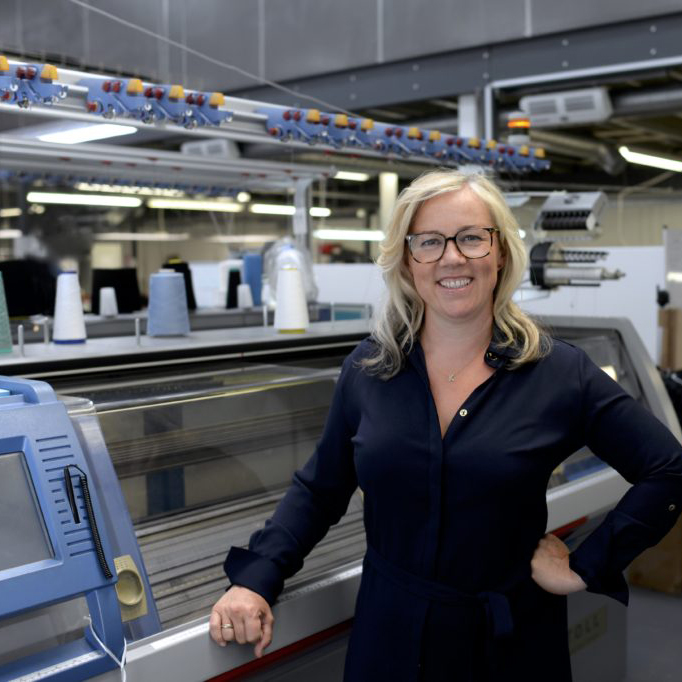 Hello, I'm Kate Hills
I've been passionate about UK manufacturing ever since I had my own recycled clothing company and micro-factory in the early '90s! After 20 years as a designer and buyer developing products all over the world, I launched Make it British to support creative small businesses that want to make sustainably and locally.
Over the last ten years, I've helped 1,000s of businesses to work with UK manufacturers. Now it's your turn!