Save a British clothing factory – Buy a Shut Tup bag
Anisa Topan hopes that by us buying this bag it will help save a clothing factory in London from closure? Read on…
Anita Topan says that a chance meeting at a dinner party between herself and a fashion designer led to a conversation about the plight of a clothing factory in Walthamstow – the next thing she knew they had launched Project Shut Tup  to help save one of London's last* fashion manufacturers.
Michael Edward's  family-run clothing factory in Walthamstow used to make garments for big designer names –  that was until they took their business overseas. He now has only 10% of the staff that he had when his East End manufacturing unit was at his peak, with only a handful of smaller brands sending their orders his way these days.
Anisa Topan decided that with her background in PR she could use her skills to bring focus to the manufacturer's plight and help educate people about British factories like Michael's shutting up shop. She came up with the concept of the Shut Tup bag, which is made in the Michael Edward factory, with all profits from the sale of the bag given back to the manufacturer. This helps him to pay his staff and keep open whilst he finds more orders from designers for their collections.
Support Anisa Topan's Project Shut Tup and save one of London's last* clothing factories
If you would like to support this very worthwhile cause please visit the Trashon website and buy a Shut Tup bag. Even  better, if you are a womenswear designer looking for a British clothing factory to manufacture your collection please contact Make it British and we can put you in touch with Michael.
*It is difficult to ascertain how many clothing factories are actually still going in London, but it is certainly nowhere near as many as it used to be. If anyone knows exactly how many are still in business Make it British would be pleased to hear it.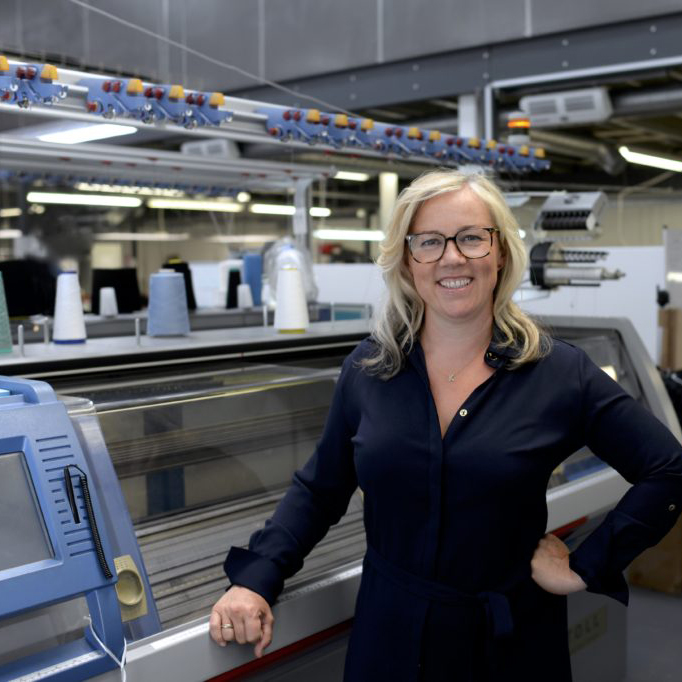 Hello, I'm Kate Hills
I've been passionate about UK manufacturing ever since I had my own recycled clothing company and micro-factory in the early '90s! After 20 years as a designer and buyer developing products all over the world, I launched Make it British to support creative small businesses that want to make sustainably and locally.
Over the last ten years, I've helped 1,000s of businesses to work with UK manufacturers. Now it's your turn!