British Brand Founders - Come Together & Make it British!
The Make it British Forum is a place where British brand founders can come together with a common purpose. A forum for sharing ideas. Where attendees can make deep connections and find business besties.
This In-Person Event is for Your If...
You're super passionate about what you do. You're juggling manufacturing, marketing and selling and it feels totally overwhelming.
You're sick of Zoom calls and online meetings and want face-to-face interaction with real people.
You'd just like one day where you can work on your business, not in it. With like-minded people who feel the same.
This is a forum, not a lecture. It's not just about listening, it's about doing. Bring a notebook and pen. There'll be practical workshops as well, as inspiring speakers.
There'll be plenty of breakouts too. Even if you come knowing no one, you'll leave having made business buddies for life.
Whether you currently manufacture in the UK, or hope to do so in the future, this unique event will inspire you to take action!
The Riding School, Hatfield House, Hatfield Park, Hatfield, Herts, AL9 5NB
Saturday 8th October 2022 | 10am - 5pm
The Riding School is set in a cobbled courtyard in the stunning grounds of historic Hatfield House. Just 10 minutes walk from Hatfield station or a 10 minute drive from Junction 4 of the M1.
We'll send you a list of nearby hotels if you fancy staying and making a weekend of it.
What Visitors Love About Our Events
Meet Your Host, Kate Hills
Make it British founder and trusted authority on manufacturing in the UK.
I've been passionate about UK manufacturing ever since I had my own recycled clothing company and micro factory in the early '90s!
After spending 20 years as a designer and buyer developing products all over the world, I launched Make it British as a way of supporting fashion and homeware brands that want to make locally.
Over the last ten years I've helped 1,000s of businesses, from start-ups to multiple retailers, to find and successfully work with UK manufacturers.
I know the quality and flexibility that making in the UK can bring to any business - and how much more sustainable it is too!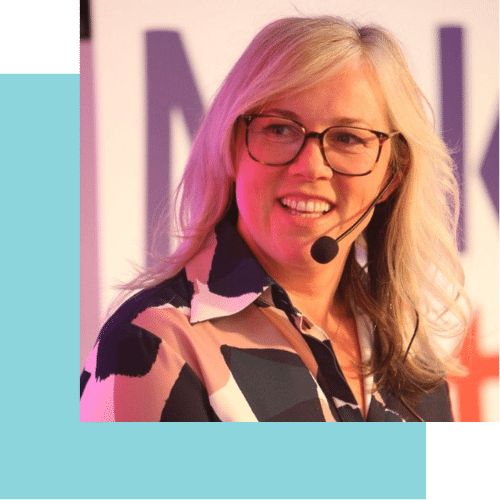 Or spread your payments over 3 instalments @ £80 x 3 months
Payment plan option available until 31st July.