Missed out on attending Make it British Live! Online? Here's a round-up of our first virtual event, which took place on 24th and 25th September – and details of how you can still watch all of the sessions that you missed!
If you've ever been to our yearly trade show Make it British Live! at the Business Design Centre you will know that this year, along with many other events, we had to postpone it.
The last 6 months have been a period of massive change and upheaval for everyone, but out of adversity often comes positivity, and now is a real moment for UK manufacturing to come into its own. This was certainly something that was evident amongst the speakers and attendees of Make it British Live! Online, many of whom remarked on how Covid had caused a huge shift in their sourcing and selling strategies.
More than 1400 people attended the show over the two days, and at one point we had 930 people online concurrently!
There were 30 speakers, talking on a broad range of topics, including fashion production, sustainability, selling and marketing, and how UK manufacturing can embrace technology.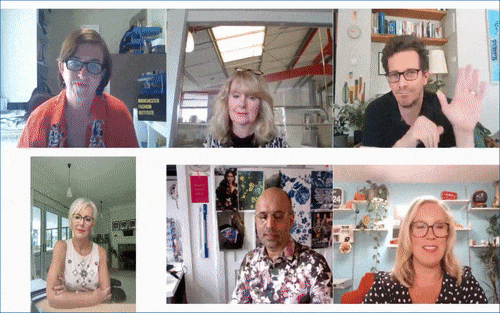 We kicked off day one with a debate entitled 'Sketch Pad to Shopping bag: The Future of Fashion Fulfilment' which looked at how the industry is changing and, rather appropriately for a digital event, moving more online. The panel brought together design, retail, manufacturing and academia to discuss some of the key issues and opportunities which set the tone for the next two days.

It was clear from the panellists, as well as the attendee chat box that was buzzing throughout the talk, that there is now a real appetite for change within the industry. Gone are the days of saying 'we can't make in the UK because it's too expensive' and it's been replaced by talk of how we can use technology to produce just-in-time product that is profitable and more sustainable.
This made the panel discussion with digital-advocate Jodi Muter-Hamilton and her esteemed line-up of industry experts talking about 'how to use data and digital tools to transform your business' even more pertinent as they encouraged us to embrace technology and look at advantages it can bring to the industry.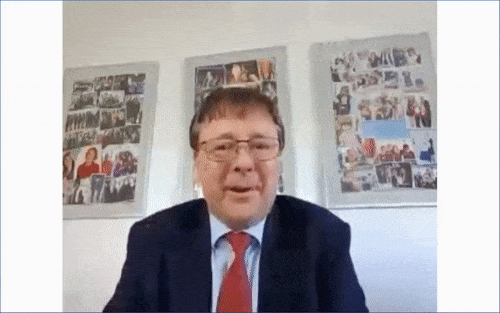 Everyone was in awe of Christopher Nieper OBE when he illustrated how his womenswear business in Derbyshire operates on a 99% sell-through rate, and with the installation of a state-of the-art printing facility his David Nieper business has become one of the most fully vertical manufacturing operations in the UK textile industry.
Christopher shared with us the research that he had done in collaboration with Nottingham University which proved that making clothing in the UK really does create less waste and use less energy.
This led on nicely to Charles Ross's talk on day two entitled 'Regenerative Agriculture: how textiles can actually be a benefit towards the problems of global warming' and the Future Fashion Factory panel discussion on 'Reducing waste in design and manufacturing', both of which illustrated how making locally in the UK can help solve many of the global issues around textile production.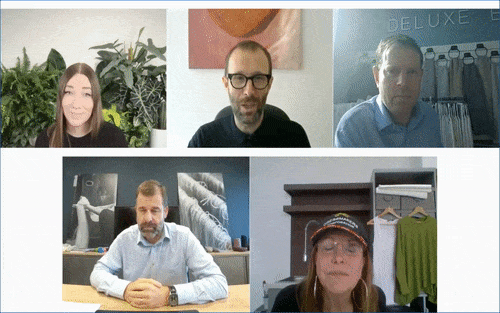 The Fashion Roundtable discussion on Brexit may have been one panellist short, as Dr Lisa Cameron MP had technical issues streaming from the Houses of Parliament, but it certainly packed a punch when it came to the hard-hitting facts surrounding the legal and logistically issues facing businesses when the permanently leaves the EU.
For those that came to the show looking for more hands-on help with running a business that is made in the UK, the breakout sessions did not disappoint.
Starting with an informative talk by Anna Rigby on branding and design, through to how to sell more online with Catherine Erdly, if you wanted to launch a brand that is made in the UK, there was so much helpful advice.
Helen Colebourn at Bureau Veritas gave the low-down on everything you needed to know about product testing, Anastasia Vouyouka talked about how to get the perfect fit, Simon Spink showed how he designs and manufactures a technical backpack, and Laura James at Vetigraph Fashion Digital Solutions illustrated digitising pattern-cutting and product lifecycle management.
The final talk of the two day event was with brand consultant Elizabeth Stiles, who in her talk entitled 'Why visibility is vital in 2020', encouraged everyone to promote their British-made businesses by becoming the face of their brand and not being afraid of getting on camera more. Certainly fitting for an online event, and as more of us become used to doing business through online video meetings and virtual events.
Had the Make it British Live! show never been postponed due to the pandemic we may not have had the courage to try out this virtual event…but we are SO glad that we did.
Just like online shopping 20 years ago when everyone said people would never buy clothes online, virtual events will become an integral part of doing business in the future, and we must embrace them as part of our business development strategy.
Make it British Live at the Business Design Centre is scheduled for 9th & 10th March 2021and there are now several more virtual events in the planning too – make sure that you are on our mailing list to be the first to hear about them.

In the meantime, if you want to catch up all of the talks that took place at Make it British Live! Online they are available on a special replay ticket which is available until 25th October 2020.
Here's what some of the attendees had to say about Make it British Live! Online