Your chance to WIN this luxury silk scarf from British fashion accessory brand Firehorse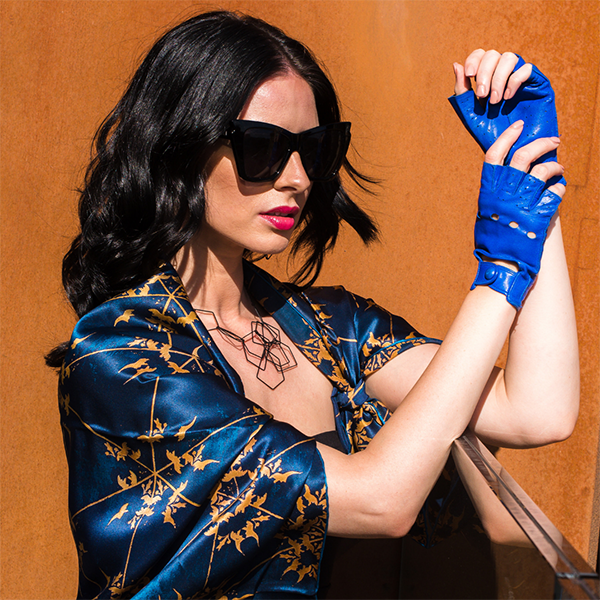 Firehorse is a luxury fashion accessories brand championing the best of British design and craftsmanship. Its debut collection of limited edition silk scarves is designed and hand-made in England.
Firehorse scarves showcase the talent of up and coming designers, each of whom have been chosen for their fresh approach to textile design and high level of originality.
Their scarves are hand-made in Macclesfield which has a silk heritage spanning four centuries. Local limestone infused waters are used to gently wash the silk, enhancing its beautiful lustre.
Limited edition designs are then printed onto the fabric before careful finishing by a team of artisans. The edges are softly rolled and finally hundreds of fine stitches are applied by hand. Finishing the scarves this way is a true work of art with the luxurious roll providing the scarves with subtle, elegant structure and drape.
The design pictured is 'Arabesque' but the winner can select the design they prefer (there are currently 12 designs in the Firehorse collection to choose from).
To enter, simply answer the following question and complete your details.
In which part of England are Firehorse scarves handmade?
Competition now closed
To find out more about Firehorse click here or visit www.firehorse.fashion