Lie down I think I love you…
Lie down I think I love you might be quite the strangest name for a brand that we have featured so far, but behind the kooky name lies a company so determined to keep its production in the UK that they have opened their own factory.
Here we talk to the labels designer Emily Trotter about why opening a factory was the logical next step in the brand's British manufacturing journey.
Can you firstly tell me a bit more about yourself and why you set up your company?
I studied footwear at Cordwainers college and went on to do a MA at Central St. Martins graduating in 2009. I spent a number of years as a designer at Top  Shop, as well numerous other freelance projects. After getting bored of the ubiquity of mass-produced fashion I set about creating my own solution with Lie Down I Think I Love You. The label was set up with my business partner Lisa in 2006 and the factory set up in 2009.
 How would you describe the products that you make?
We make colourful leather handbags that are personal to the wearer through the use of reworked vintage finds. With many pieces hand-customised Lie down I think I love you is able to offer a personalised service. Only the best leathers are used, with vintage scarves and antique rouge compacts featured in every collection.
In which part of Britain are you based?
We have a shop in Amwell Street EC1 London and our factory is in Hackney.
Why did you decide to manufacture in Britain in the first place?
I come from a background where I have worked with factories in many countries. My work for the high street involved using manufacturers in India and China, and my freelance work for higher end labels had me working in Italy and the U.K. All had their pros and cons, but for me with my own label I knew that I wanted the brand to be British made. I feel comfortable working with British manufacture, not just because of the lower carbon footprint, but because it gives the product a sense of authenticity, and it gives us a sense of British pride in what we do.
Why did you decide to open your own handbag factory?
The bigger the label became the more important control of production was, so having our own factory was the next step. We opened it in 2009 after meeting with Amy, our production manager. It has been one of the best decisions we ever made.
What has been the best thing about having your own production unit?
Production is hard wherever you decide to make it, but we have been lucky in that we have an excellent production manager and pattern cutter who runs the factory…it really is about who you work with. We work with a great network of people, many great characters and there is a huge amount of camaraderie in this industry.
To see Emily and her team creating their handbags check out the following video that they made with James Partridge entitled The Life of a Handbag.
To find more out about the Lie down I think I love  you label visitwww.liedownithinkiloveyou.com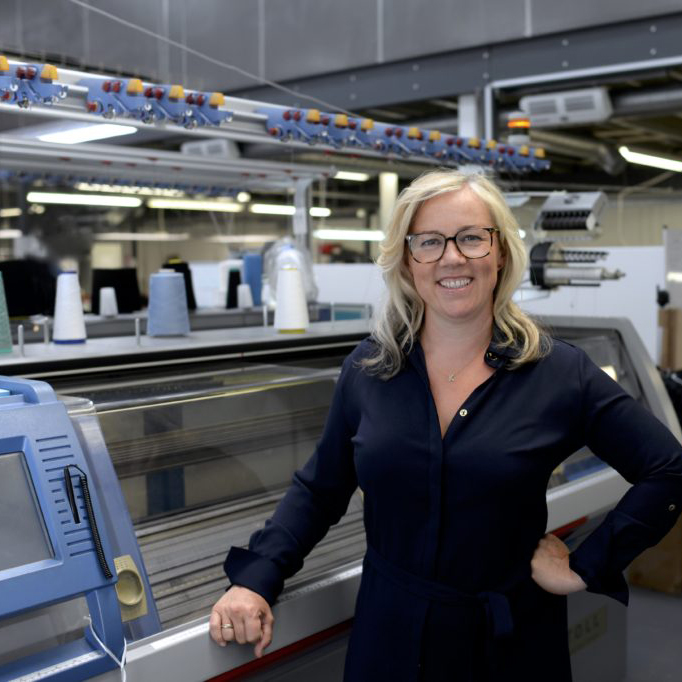 Hello, I'm Kate Hills
I've been passionate about UK manufacturing ever since I had my own recycled clothing company and micro-factory in the early '90s! After 20 years as a designer and buyer developing products all over the world, I launched Make it British to support creative small businesses that want to make sustainably and locally.
Over the last ten years, I've helped 1,000s of businesses to work with UK manufacturers. Now it's your turn!