Exclusive Interview: Adam Atkinson of Cherchbi
In the week that the Best of Britannia event will celebrate British craftsmanship in Clerkenwell, we interview Adam Atkinson, Founder of British leathergoods brand Cherchbi, who will be exhibiting at the inaugural event.
Cherchbi is a company that we have admired since its bags launched last year, in fact we can't believe that we haven't featured them before. As a British brand their products are everything that they should be – honest, functional and hardworking, whilst still being aesthetically pleasing. It is clear that great thought has gone into every step of the development process to ensure that their bags have 100% integrity.
This year Cherchbi have collaborated with other companies whose products are made in England;  a limited edition range with John Smedley involved Cherchbi exploring the archives of the historic knitwear company. This resulted in bags  ink-printed with a 'J Smedley Lea Derbyshire' logo originally used in the knitwear in the 19th Century.  Their collaboration with Quarterre saw the innovative bicycle storage company covering their 'furniture for bikes' in Cherchbi's Herdwyck No.10 tweed with British saddle leather trim tanned by Joseph Clayton of Chesterfield.
AW2012 has also seen a collaboration with print designer Tamasyn Gambel. Her graphic, flag-inspired screen prints on the Herdwyck No.10 tweed Cherchbi's bags are intended to be reminiscent of sheep smit-marks, the distinctive paint daubs given to newly sheared sheep to allow for their easy identification.
Here Adam Atkinson, Cherchbi's founder, discusses the founding of a new British brand, and what he thinks the future holds for UK manufacturing
What do you find most difficult about manufacturing in Britain and what were the hurdles that you had to overcome to get Cherchbi off the ground?
Prior to founding Cherchbi I worked with a few businesses that sourced product from Asia and Europe, so I'm familiar with the alternatives and can make reasonable comparison. A big hurdle is simply the size of the industry here; it's reduced to such a tiny size over the past few decades. There are very few finished goods manufacturers left and the infrastructure that supports them is very frail. There's a shortage of skilled labour, of materials and parts supply, of expertise in almost every aspect of supply. The good manufacturers we have left have to work that much harder to maintain their position.
Cost of manufacturing here is also an obvious issue. As a new brand starting up it's vital to emphasise unique attributes, to differentiate Cherchbi from the competition, to create interesting stories and reasons to buy. It's not possible to compete on price. Hand in hand with this is a need to deliver high and consistent quality in both product and service, this is not always easy. We have to work hard on this. A final point to mention is the current economic situation; this has led to a reluctance among retailers and consumers to risk trying something new. There's a safety in established, tried and tested brands. This is understandable of course, my response to this is to hang on and hold my nerve. 
How has manufacturing in Britain helped your brand?
Cherchbi draws heavily on Britain's creative, cultural and manufacturing heritage for inspiration in many aspects of the company, from product design to brand marketing. The first thing to say is that we couldn't and wouldn't manufacture anywhere else. It wouldn't make sense. British leather goods manufacture is different to European or new Chinese manufacture in that it's more robust, heavier and less sophisticated. Cherchbi celebrates this robustness; we play to UK manufacturing strengths and avoid imitation of other styles of production. The fact that we use only British materials too obviously helps to reinforce this aesthetic. British manufacturing has more than helped Cherchbi, it's an integral part of the company and brand DNA. On a practical level it's useful to be geographically close to source, for materials and the workshop. Shared language and cultural references are also a benefit of course. The relatively low minimum order quantities requested by British workshops are very important.
What do you think the future holds for British manufacturing?
In general terms the future is probably quite reasonable, particularly for high value manufacturing related to technology, engineering, auto or medical industries. For traditional manufacturing, in which leather goods is included, to prosper there must be additional value in the product or brand due to high price of goods. Being British made isn't enough to justify a premium price point. However, there have been some very positive stories in the press recently about traditional factories expanding and taking on new employees, this is very encouraging.
Look out for more exclusive interviews by Make it British in the BOB magazine, which will accompany the Best of Britannia event.
There are still a few tickets left for the Best of Britannia this weekend. Follow this link to buy yours – don't miss out on this exciting British event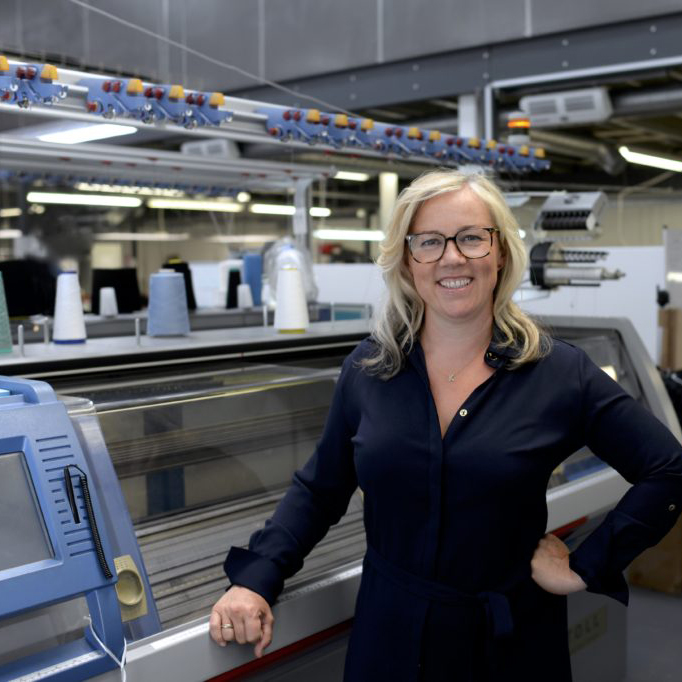 Hello, I'm Kate Hills
I've been passionate about UK manufacturing ever since I had my own recycled clothing company and micro-factory in the early '90s! After 20 years as a designer and buyer developing products all over the world, I launched Make it British to support creative small businesses that want to make sustainably and locally.
Over the last ten years, I've helped 1,000s of businesses to work with UK manufacturers. Now it's your turn!