Designer Interview: We interview four very different British milliners
From self-taught to Royal Warrant Holder trained, we interview four fantastic hat makers to find out what inspires their British millinery.
Following last week's feature on Top 20 British millinery brands we interview four hat makers who are members of Make it British.
How did you train to become a milliner?
Lady Sharma: My millinery skills were learnt from several award winning milliners and tutors from London, Cotswold, Loughborough and a worldwide tutor from Sydney, each of whom specialises in their niche material whether straw, felt, leather or thermoplastic.
I then further extended my education with a Royal Warrant Holder milliner who taught me traditional British millinery skills of measuring patterns, bias-cutting brims, finishing off wiring edges with invisible hand-stitching and more. These skills are what makes it so different from mass produced hats and machine stitched finishing.
Chloe Haywood: I'm self taught – my business started as a craft hobby using any materials I had at home to make small headpieces. My sustainable designs caught the eye of the press and stylists so I got bolder and started reblocking damaged hats into bigger designs using tips and tricks from other milliners, books and the internet. That collection went straight into Fenwick, Bond Street and sold out within weeks… Only then did I call myself a milliner.
Judy Bentinck: I trained for 2 days a week for 18 months with Rose Cory Royal Warrant Holder and Queen Mother's milliner.
Maggie Mowbray: I originally trained in art and spent a large amount of time after I graduated working as an artist, sewing was something I have always done, which came naturally as a child. I think of millinery as the Venn diagram of the two! Back in 2010 I did a short felt hat making course which set me off on a journey for the next two years, pouring over old millinery techniques manuals and studying the construction of hats. Maggie Mowbray Millinery was established in 2012. I still strive to learn as many techniques as possible to add to my knowledge, I aim to make everything in house!
What or who inspires your designs?
Lady Sharma: I find inspiration from daily life, whether I see it in landscape, nature and gardens, structures of buildings and interior design, or fashion catwalks. Usually I buy my materials first and collate them together before designing. When materials are laid out together, design ideas automatically flow in. However, what I sketch or design in mind often changes by the time I finish my piece! That is the beauty of millinery design and making, there is no set rule for each design, as long as it fits comfortably when worn, you can let your imagination run wild.
Chloe Haywood: Everything inspires me – music, sculpture, nature, colour and of course fashion.
Judy Bentinck: My inspiration is all around me, architecture, art, nature, colour, atmosphere, mathematics, texture, travel and so on…..
Maggie Mowbray: I take inspiration from lots of sources; art, architecture but mostly nature, I love natural forms and flowers, I spend time off in my garden, so botany always ends up playing a large part in my designs.
What do you enjoy most about being a British milliner?
Lady Sharma: The thing I enjoy most is being able to help others feel good and confident in wearing something I thoroughly enjoyed designing and creating. I love all hat events whether in the UK or internationally, and am amazed with all the photographs my customers send me from all over the world.
Chloe Haywood: There are so many elements of what I do that I love. There's the creativity: designing and making the hats, prepping and styling the photoshoots, then I love the advertising / marketing side of the business, the social media buzz and then there's the workshops. I run hen parties where ladies can make their own fascinator which are very enjoyable, let alone the corporate and educational workshops where I facilitate upcycling challenges, which is so rewarding.
Judy Bentinck: Millinery is a passion for me . I love the sculptural aspect of hatmaking. Hats conjure a mood or make a statement, express a personality and enhance an individual's look or outfit.
Maggie Mowbray: I think British Millinery has a unique style; it's elegant and structured and I think the style is recognisable as being British! We also have some great suppliers and block makers here in Britain.
Finally, what has been the best thing about being a Make it British member?
Lady Sharma: Feeling proud to represent and promote a traditional British craftsmanship skill that has been on going for centuries.  Let's continue Making it British!
Chloe Haywood: Ever since I joined Make it British I have had so many opportunities opened to me and the business. Lots of traffic from the website comes directly to my online shop which is fabulous, plus I've been nominated and won some awards off the back of me simply being listed with MIB. Make it British are very supportive of my work which is so valuable when you're a small business and sometimes find work tough. I know if I have a query, I can contact Kate and the team, and they will give me the advice and reassurance I need.
Judy Bentinck: Being a Make it British member is important to me as British Millinery is renowned the world over and Make it British showcases and highlights the quality and professionalism of British made products.
Maggie Mowbray: I am really pleased to have been accepted by Make it British, they are really positive about promoting the Maggie Mowbray Millinery brand!
You can find out more about each of our featured milliners by clicking on their name here: Chloe Haywood, Lady Sharma, Maggie Mowbray and Judy Bentinck.
Want to know more about millinery and hat making? Judy Bentinck has a fabulous book about designing and making hats and headpieces, which you can find here.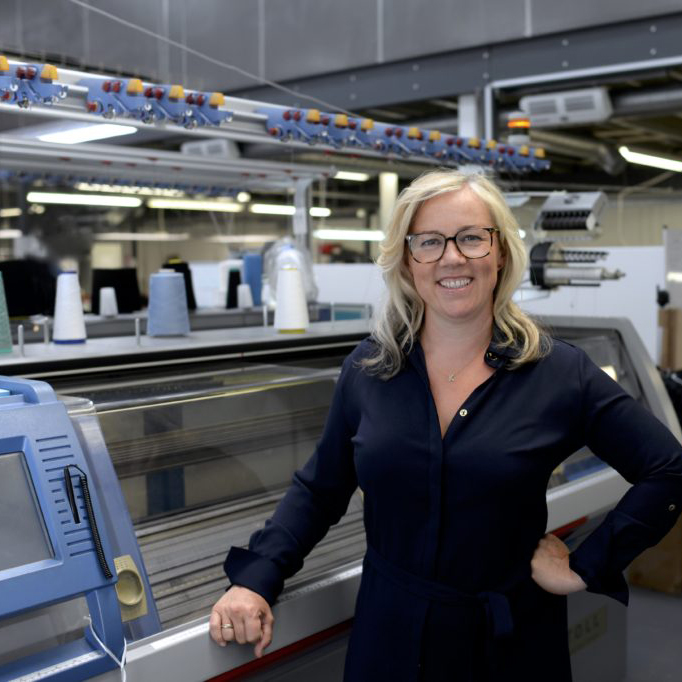 Hello, I'm Kate Hills
I've been passionate about UK manufacturing ever since I had my own recycled clothing company and micro-factory in the early '90s! After 20 years as a designer and buyer developing products all over the world, I launched Make it British to support creative small businesses that want to make sustainably and locally.
Over the last ten years, I've helped 1,000s of businesses to work with UK manufacturers. Now it's your turn!