All the sunny weather in the UK recently has turned our attention to buying some British-made sunglasses. Read on to find out which sunglasses are made in Britain and by whom…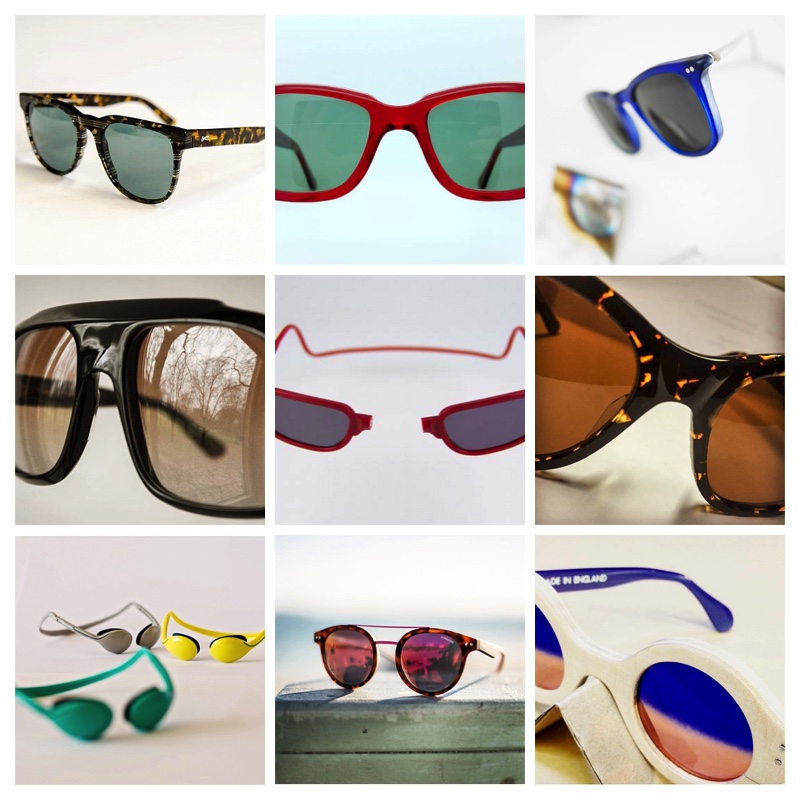 We'd also like to give a special mention to eyewear designer Brian McGinn who gave us a pretty comprehensive low down on how to find some of these British-made sunglass brands.
According to Brian McGinn: "There are incredibly few British-made sunglasses brands, there are vastly more British brands producing in Asia and Europe. There are probably more craftsmen/women that will make you a bespoke frame… The UK has a solid stable of eyewear designers, freelance and in-house, working with the biggest of marques and littlest of independents."
Banton Frameworks was born from a passion for design and manufacture. They were inspired by the UK's manufacturing past, which was renowned for producing high quality goods that could last you a lifetime.
Barrow & Flux, at its core, is a collaboration between Justin Barrow and Christian Flux. Together they handmake wooden framed glasses in England.
Eyewear design studio in London with some designs, like these, made here.
Fan Optics designs and produces eye wear based around a philosophy that believes in modern British design and contemporary styling.
Gucewicz Eyewear is made in horn, camel bone, mammoth tusk and steel and made in London.
Magneteyes make optical quality eco friendly magnetically connected eyewear. Designed in London Made in England
Genuinely Handcrafted Wooden Sunglasses by Moat House. Made in England from sustainable exotic hardwoods.
Slimline design with comfort rubber eye pads. Occles eye shades block out 100% of ambient light. They are designed and made in Edinburgh.
Edwin Land invented the fist inexpensive polarised film in New York in the mid twenties. In 1929 he had his invention of modern filters to polarise light patented and went on to produce them for use in sunglasses, automobile headlights and photography.  His sunglasses are today produced at  Vale of Leven, Scotland.
Hand-made, bespoke glasses made in the UK by experienced craftsmen & women.
Termite is a new fashion accessories brand based in London. Offering fun high fashion pieces designed and handmade from recycled wood.